Aerobics mats
Aerobics mats ✓ Higher discount with larger orders✓ Related products ✓ Order online.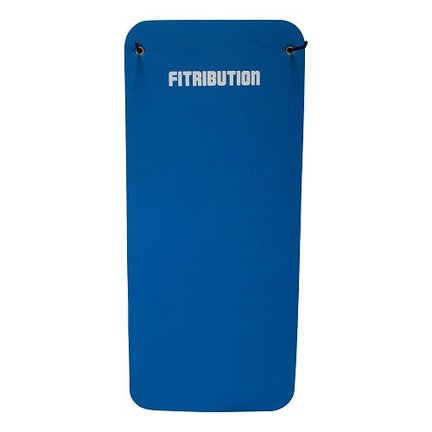 At Fitribution, you can choose between several aerobics mats and additional equipment, used for storage. Aerobics mats can be used for a wide variety of group lessons, including aerobics classes and related classes such as (fun) boxing. Buy your aerobics mats at Fitribution and enjoy attractive discounts when purchasing multiple aerobics mats at once.
Aerobics mats and related products
Every professional wants to keep his or her gym or studio clean and well organised. If you maintain a structured and neat way of working, your clients are inclined to do the same. That's why Fitribution aerobics mats are equipped with two eyelets which makes them easy to store on our mat wall rack. After each class, participants can simply hang their aerobics mat on the wall rack, leaving an empty floor which is easy to clean. Because the aerobics mats are hanging, accumulation of dust is also prevented.
Order now or contact Fitribution for more information
By ordering larger numbers of aerobics mats, your discount percentage will only rise! You can order via the Fitribution website, or contact us if you have any remaining questions. Our phone number is +32 475 86 66 12. The Fitribution team is also more than happy to assist you if you need any help with purchasing your equipment. 
Relevant pages: