Rigs & Racks
Crossfit rack or rig ✓ From the highest quality ✓ Many accessories available ✓ For the ultimate crossfit challenge ✓ Visit our showroom ✓ Contact us.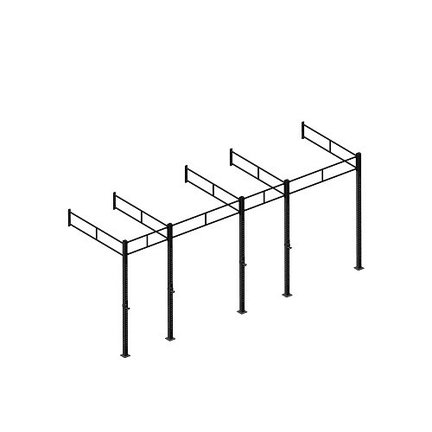 When you walk into a crossfit gym, the rig and/or rack is one of the first things that catches your eye. This steel construction contributes to the intensive crossfit trainings. At Fitribution you can buy everything that you need for the best crossfit training. Combine the crossfit rig and/or rack with the available accessories and challenge yourself with extensive exercises.
A crossfit rig or rack from the highest quality
Whether you are an owner of a gym, work as a personal trainer or participate in professional crossfit contests, you always need materials of the highest quality to get the most out of your crossfit training. You find these materials in our assortment, where we combine products of the most renowned fitness gear manufactures.  Choose a crossfit pull up bar on the wall, with a freestanding rig, or a freestanding rig or rack, expanded with accessories for securing a punching bag or ropes. By combining the crossfit rack or rig with different accessories, you create the crossfit environment that you desire.
Contact us for more information
Do you have a question about the crossfit rack or rig that we have available? We are happy to provide you with personal advice in our extensive showroom or when you call us at +32 475 86 66 12.
Relevant pages: