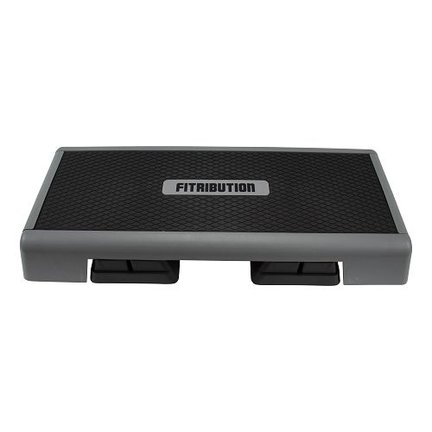 Looking to buy an aerobic step for increasing the variety of classes that you can give at your gym or studio? You can buy an aerobic step for professional use at Fitribution. Ordering is easily done online, and you can choose whether to pick up your order for free at our location in Wommelgem, or having it delivered to your doorstep for a small fee.
Characteristics of the professional aerobic step that you can buy at Fitribution
Fitribution has a focus on professional fitness equipment and this focus is shown in the aerobics step that you can buy in the web shop. The step is equipped with a non-skid surface for safe exercising, and is adjustable from a height of 15 cm, up to 25 cm. If you are looking to buy more than one aerobic step, you can do so at attractive discounts! The more you order, the more you save. By using the same steps for all participants, you create a professional appearance and uniform look.
Contact us for advice
Would you like to receive more information before placing your order at Fitribution? Please feel free to contact customer service if you have any questions or requests. You can contact Fitribution by calling the following phone number: +32 475 86 66 12.